ebenezer
hotel apartment
Your Home Away From Home
\
ACCOMMODATIOn
OUR APARTMENTS
At Ebenezer, we have created a sense of simple luxury providing modern, contemporary hotel apartments, with comfortably styled en-suite rooms and 1 and 2 bedroom apartments, within the proximity of Kigali International Airport, with easy access to the city of Kigali and surrounding areas and places of interest.
Each of our units is designed for comfort and ease. Our one and two-bedroom apartments include a living room and private kitchenette, equipped with modern appliances.
DELUXE DOUBLE ROOM
6 Units
1 BEDROOM APARTMENT
9 Units
2 BEDROOM APARTMENT
6 Units
Our Deluxe rooms and 1 and 2 Bedroom apartments are designed to offer you a combination of luxury mixed with a traditional and contemporary feel. All are en-suite and are equipped with comfy fabrics, bedding and towelling along with toiletries.
Complimentary bottled water is supplied. 32″ Multi-channel flat screen smart TV's in all rooms, and WIFI available in all areas. Secure car parking is available.
If you choose to make a reservation with us and make your journey to Ebenezer Hotel Apartments, please remember that we offer a discounted pick up and drop off service to and from Kigali International airport.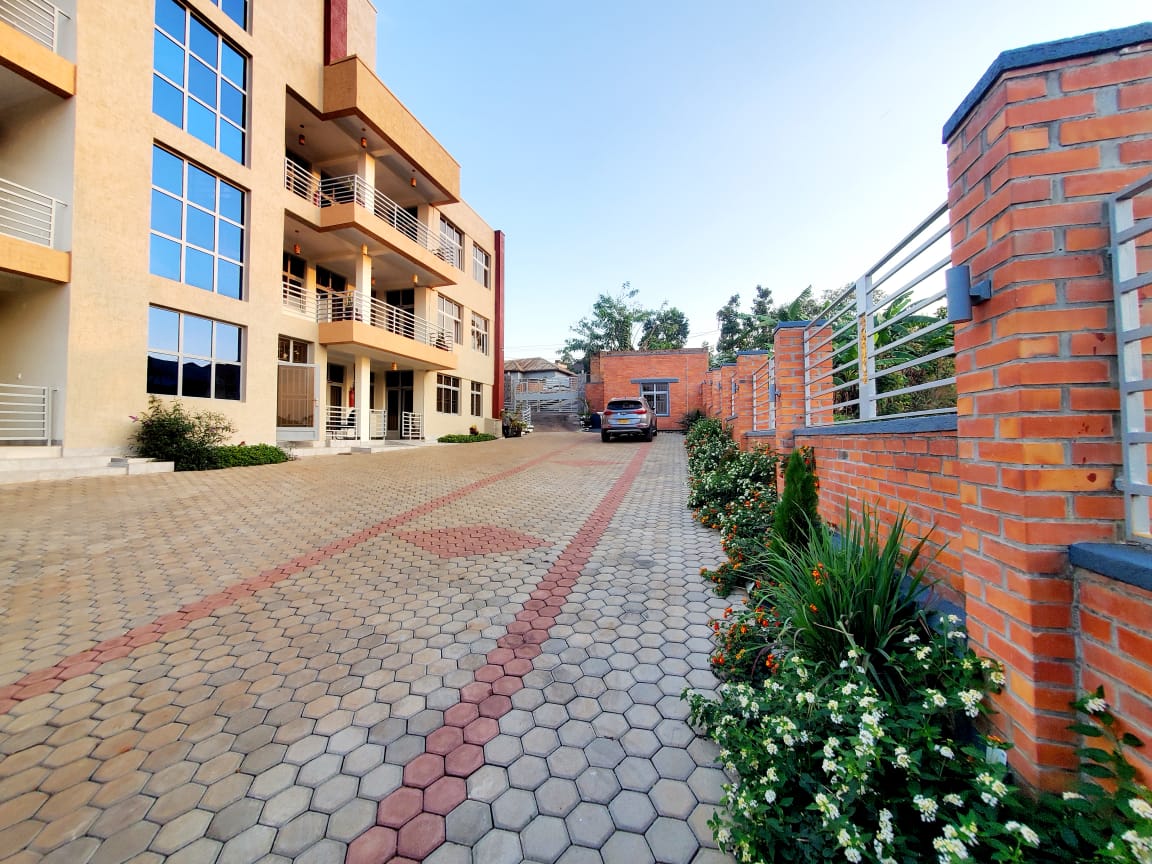 Location
we are ideally located…
Ebenezer Hotel Apartments is less than 2kms from the Kigali International Airport. We are approx 8km from the Kigali Convention Center and about 7km from the Kigali BK Arena. Also close by (2.9km) is Rwanda Art Museum, a former presidential palace with exhibits on Rwanda history.
The Kigali Free Trade zone is about 2km away. And a few minutes drive away (3km) is Kigali's Nyandungu Eco Park which is a recreational and touristic attraction. It is home to over 100 bird species and a variety of local plant species.
Hotel staff were really nice, they were really helpful and available 24 hrs. Breakfast was very delicious and big. Wifi was strong and good.